Why It's Important to Price Your House Right Today
Even in today's sellers' market, setting the right price for your house is one of the most valuable things you can do. According to the U.S. Economic Outlook by the National Association of Realtors (NAR), existing home prices nationwide are forecasted to increase by 4.5% in 2021. This means experts anticipate home values will continue climbing next year. Danielle Hale, Chief Economist for realtor.com, notes:
"We expect price gains to ease somewhat in 2021 and end 5.7% above 2020 levels, decelerating steadily through the spring and summer, and then gradually reaccelerating toward the end of the year."
How to Price Your House
When it comes to setting the right price for your house, the goal is to increase visibility and drive more buyers your way. Instead of trying to win the negotiation with one buyer, you should price your house so that demand is maximized and more buyers want to take a look.
As a seller in today's market, you might be thinking about pricing your house on the high end while so many of today's buyers are searching harder than ever just to find a home to purchase. But here's the thing – a high price tag does not mean you're going to cash in big on the sale. It's actually more likely to deter buyers.
Right now, even when there are so few houses for sale, your house is more likely to sit on the market longer or require a price drop that can send buyers running if it isn't priced just right from the very beginning.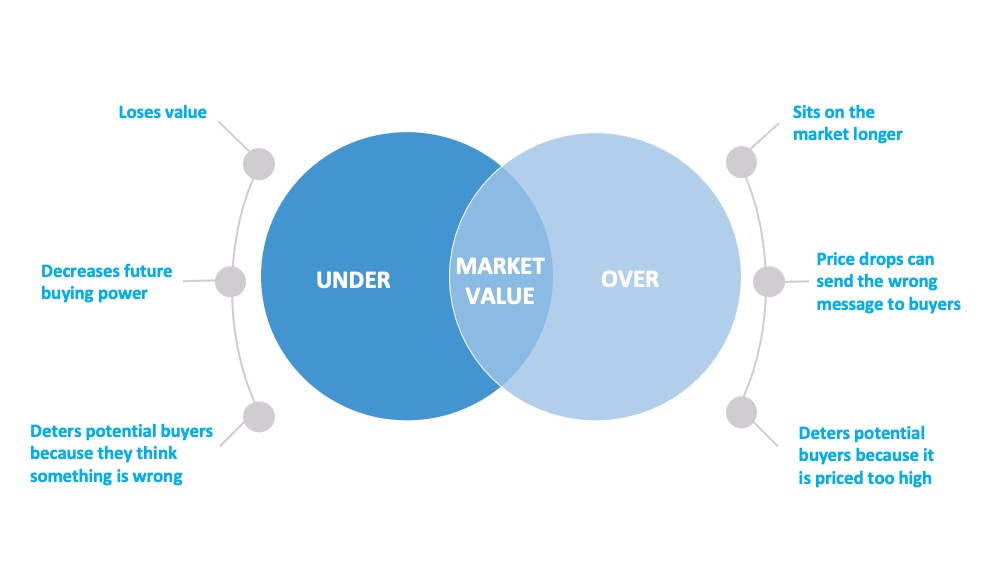 It's important to make sure your house is priced correctly by working with a trusted real estate professional throughout the process. When you price it competitively from the start, you won't be negotiating with one buyer. Instead, you'll likely have multiple buyers competing for the house, potentially increasing the final sale price.
The key is to make sure your house is priced to sell immediately. This way, it will be seen by the greatest number of buyers. More than one of them may be interested, and it will be more likely to sell at a competitive price.
Bottom Line
Let's connect to price your house correctly from the start so you can maximize your exposure and your return.
This week our Chief Economist took a deep dive into the numbers to examine the current health crisis versus the housing crisis of 2008.
The reason why? People wonder if we are going to have another housing meltdown nationally and going to see foreclosures and short sales dramatically increase.
It turns out that the numbers show that today's housing environment is quite different than 2007, right before the housing bubble burst.
Specifically, homeowners are in a vastly different situation with their mortgage compared to the pre-Great Recession's housing meltdown.
In addition to much higher credit scores and much higher amounts of equity compared to 2007, the most significant difference today is in the amount of ARM mortgages.
Back in years leading up to the housing bubble, Adjustable Rate Mortgages were very prevalent. In 2007 there were just under 13 million active adjustable rate loans, today there are just over 3 million.
The number of those ARMs that would reset within three years was 5 million in 2007 compared to only 320,000 today.
It's those Adjustable Rate loans resetting to a higher monthly payment that caused such a big part of the housing crisis back in 2008 to 2010.
Back then not only was people's employment impacted, but many were facing increased monthly mortgage payments.
That's why there were so many foreclosures and short sales in 2008 to 2010.
That is not the case today and one of many reasons why we don't foresee a housing meltdown.
Northern Colorado gave us a real-life economics lesson in January 2020.
Compared to one year ago…
Inventory was down 10% (Supply)
Homes under contract went up 31% (Demand)
Prices were up 5% (Result)