Because our Northern Colorado market has been so active over the last four years, clients often ask me if wIe think there is a housing bubble forming.
There are several key statistics which we track closely in order to answer that question.
Here is one fact that we find to be insightful…
One of the root causes of the last housing bubble was the glut of inventory, and specifically new home inventory. Quite simply, the market was being oversupplied with new homes. The rules of economics say when there is oversupply, prices must come down.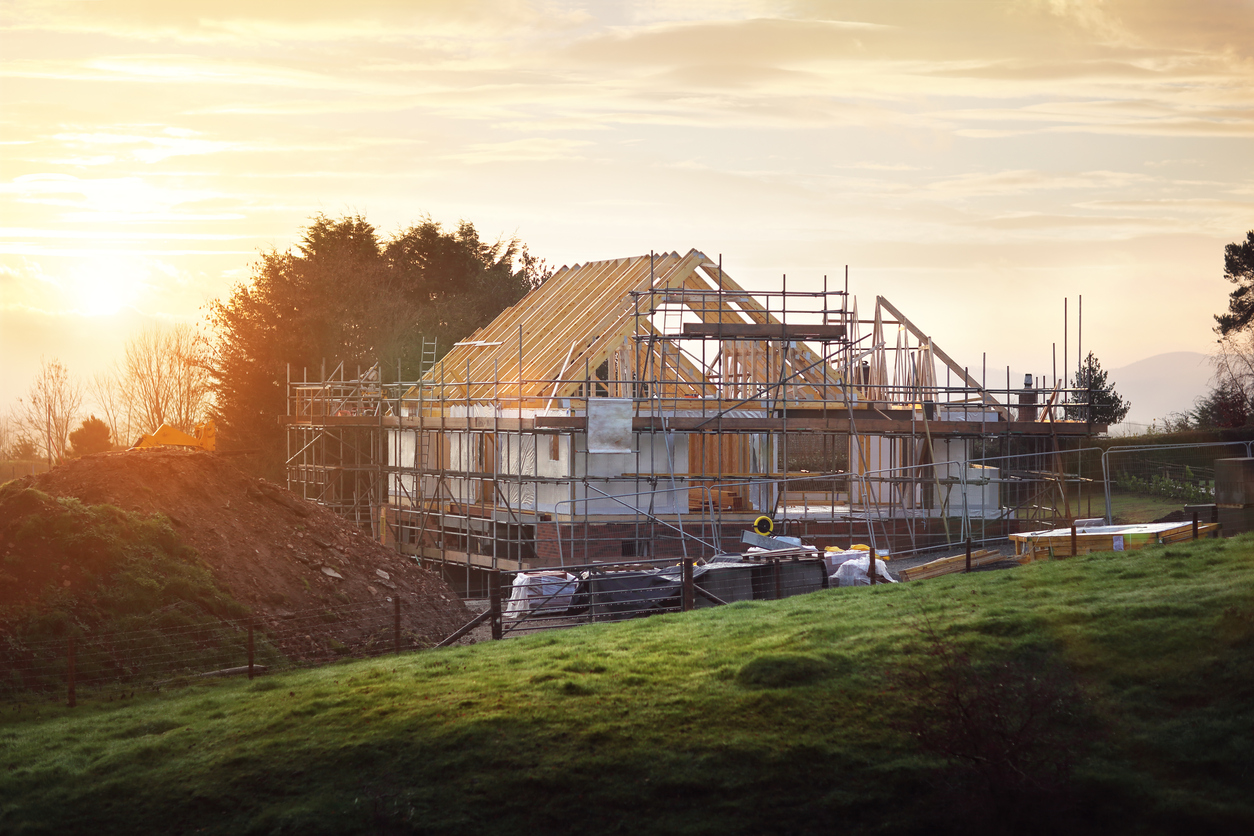 Today, there are far fewer new home starts compared to 2004 and 2005 when the last bubble was forming – despite there being a larger population.
According to our friends at Metrostudy who track the new home market, Northern Colorado has had 4,452 new home starts in the last 12 months.
That number is only 60% of what it was at the height of construction in early 2005.
It is also interesting to note that over the last 12 months there have been 4,473 new home closings which shows that demand is keeping up with supply.
So when you drive around Northern Colorado and notice all the new homes being built, know that construction activity is far less than what is was during the bubble and that demand is keeping up with supply.
In case you missed our annual real estate Forecast event, you can reach out to me to see the presentation slides or receive a video recap of the information. Just email me at phunter@windermere.com
Posted on January 26, 2018 at 3:54 pm
Paul Hunter
Category:

About the area, Buyer Tips, Fort Collins Real Estate, Investment, Loveland Real Estate, Real Estate, Seller Tips, Wellington Real Estate, Windsor Real Estate
Tagged

Buy A Home, Fort Collins Real Estate, New homes, Northern Colorado Real Estate, sell a home, Top Northern Colorado Agent
Here we are halfway through the summer already! Time flies when you are having fun I guess!
I want to get you the update on the quarterly real estate market absorption rate that I analyze each quarter for Fort Collins. As a reminder, inventory or Absorption Rate is the amount of time it would take to sell all of the homes on the market today, if no more homes were to be listed. We have been hovering around 1.1 months to 1.3 months for over a year now (SUPER low inventory, a balanced market is 6 months of inventory according the National Association of REALTORS). But we are seeing a slight uptick to 1.58 months at the beginning of July. While that is still very low and certainly a seller's market, we are seeing more homes hit the market and sit around for a week or two, which is providing great opportunities for the buyers I have been working with. It is a slightly less daunting market than it was in March.
If you are interested in learning more about how this could be an opportunity for you as a Buyer in the Northern Colorado area, please feel free to give me a call or shoot me an email! Enjoy your week!
Posted on July 26, 2017 at 2:51 pm
Paul Hunter
Category:

About the area, Buyer Tips, Fort Collins Real Estate, Investment, Real Estate
Tagged

Best Realtor, Buy A Home, Certified Listing, Fort Collins, Northern Colorado Real Estate, Real Estate, Realtor, Sell My Home
The following analysis of the Metro Denver and Northern Colorado real estate market is provided by Windermere Real Estate Chief Economist Matthew Gardner. We hope that this information may assist you with making better-informed real estate decisions. For further information about the housing market in your area, please don't hesitate to contact me.
ECONOMIC OVERVIEW
---
Annual employment in Colorado grew by a respectable 2.3% in February, which equated to about 64,000 new jobs over the past 12 months. Within the metropolitan market areas included in this report, employment has been mixed, with Denver, Fort Collins, and Colorado Springs reporting above-average growth. However, Greeley and Grand Junction saw a modest decline in employment.
In February, the unemployment rate in Colorado was 2.9%, down from 3.3% a year ago. The lowest reported unemployment rates were in Fort Collins and Boulder, at just 2.6%. The highest rate was in Grand Junction, but it was still a respectable 4.7%.
HOME SALES
---
There were 11,640 home sales during the first quarter of 2017, an annual increase of 2.2%.
Arapahoe County saw sales grow at the fastest rate over the past 12 months, with a 7.9% increase. There were also impressive increases in Douglas County. There were very modest sales declines in the relatively small Larimer and Weld Counties.
Listing activity remains well below historic averages, with the total number of homes for sale in the first quarter 10.7% below that seen a year ago.
Home sales are generally higher than seen a year ago, but inventory levels are well below where they need to be to satisfy would-be buyers.
HOME PRICES
---
With demand remaining strong, home prices continue to escalate. In the first quarter of this year, average prices rose by 8% when compared to a year ago. Average home prices across the region broke the $400,000 barrier at $402,273.
Home prices remain well above historic highs and continue to trend upward. While there are very modest slowdowns in price growth—possibly a function of rising interest rates—they should continue to appreciate at above-average rates throughout 2017.
Appreciation was strongest in Arapahoe and Weld Counties, where prices rose by 12.2% and 10.1% respectively.
The housing market remains strong and this will continue until we see a substantial increase in the number of homes for sale, which is unlikely in the near-term.
DAYS ON MARKET
---
The average number of days it took to sell a home dropped by one day when compared to the first quarter of 2016.
Homes in a majority of the counties took less than a month to sell.
During the first quarter, it took an average of 30 days to sell a home. This is down by one day compared to the same time last year.
Demand remains very strong across the region, which is evident by the remarkably short amount of time that it takes to sell a home.
This speedometer reflects the state of the region's housing market using housing inventory, price gains, home sales, interest rates, and larger economic factors.

In the first quarter of 2017, the needle remains well into seller's territory. The recent increases in mortgage rates have not had any dampening effect on either demand or home prices, and I expect this will remain unchanged through the end of the year.
ABOUT MATTHEW GARDNER
---
Matthew Gardner is the Chief Economist for
Windermere Real Estate
, specializing in residential market analysis, commercial/industrial market analysis, financial analysis, and land use and regional economics. He is the former Principal of Gardner Economics, and has over 25 years of professional experience both in the U.S. and U.K.
Posted on May 15, 2017 at 12:42 pm
Paul Hunter
Category:

About the area, Buyer Tips, Investment, Real Estate, Seller Tips
Tagged

Buy A Home, Fort Collins Agent, Fort Collins Real Estate, Gardner Report, Loveland Real Estate, Northern Colorado agent, Northern Colorado Real Estate, Paul Hunter, Realtor, Sell My Home