Always rented duplex in Old Town! 323 E Prospect Rd has close proximity to the CSU campus, Old Town Fort Collins, and I-25 make this a great location for your next rental property. THIS PROPERTY WILL ONLY BE SOLD IF THE BUYER CAN CLOSE BY DECEMBER 31ST, 2020, please keep this in mind if you have financing. Call for your private showing at (970) 673-7285  for more information or click the link below for more details.
http://windermerenoco.com/listing/121729669
The number of loans in forbearance just fell to their lowest level since mid-April.
This is good news for the real estate market.
Less and less people are seeking payment relief on their mortgages.
The number of loans currently in forbearance stands at 7.16%.
This news coincides with the U.S. Unemployment Rate falling to it's lowest level in 5 months as more people are getting their jobs back.
The economy has added back roughly half of the 22.2 million jobs that were lost in March and April of this year.
Sales of new homes have jumped to their highest levels in 14 years.
The annualized rate of single-family new construction homes is now at 901,000 according to the new Census Bureau report.
This means that across the U.S., at the current pace of sales, there will be almost 1,000,000 new homes built and sold over the next 12 months.
This pace is 36% higher than one year ago and the highest it has been since the end of 2006.
Given the low inventory levels of previously-owned homes that most of the Country is experiencing, this uptick in new home activity is welcome news.
Central Fort Collins for a great price! Well maintained home in Warren Farm, this is NOT one that backs to Horsetooth. Currently leased for $1750 per month through July of 2021, so it's a great plug and play investment property. Call for your private showing at (970) 673-7285  for more information or click the link below for more details.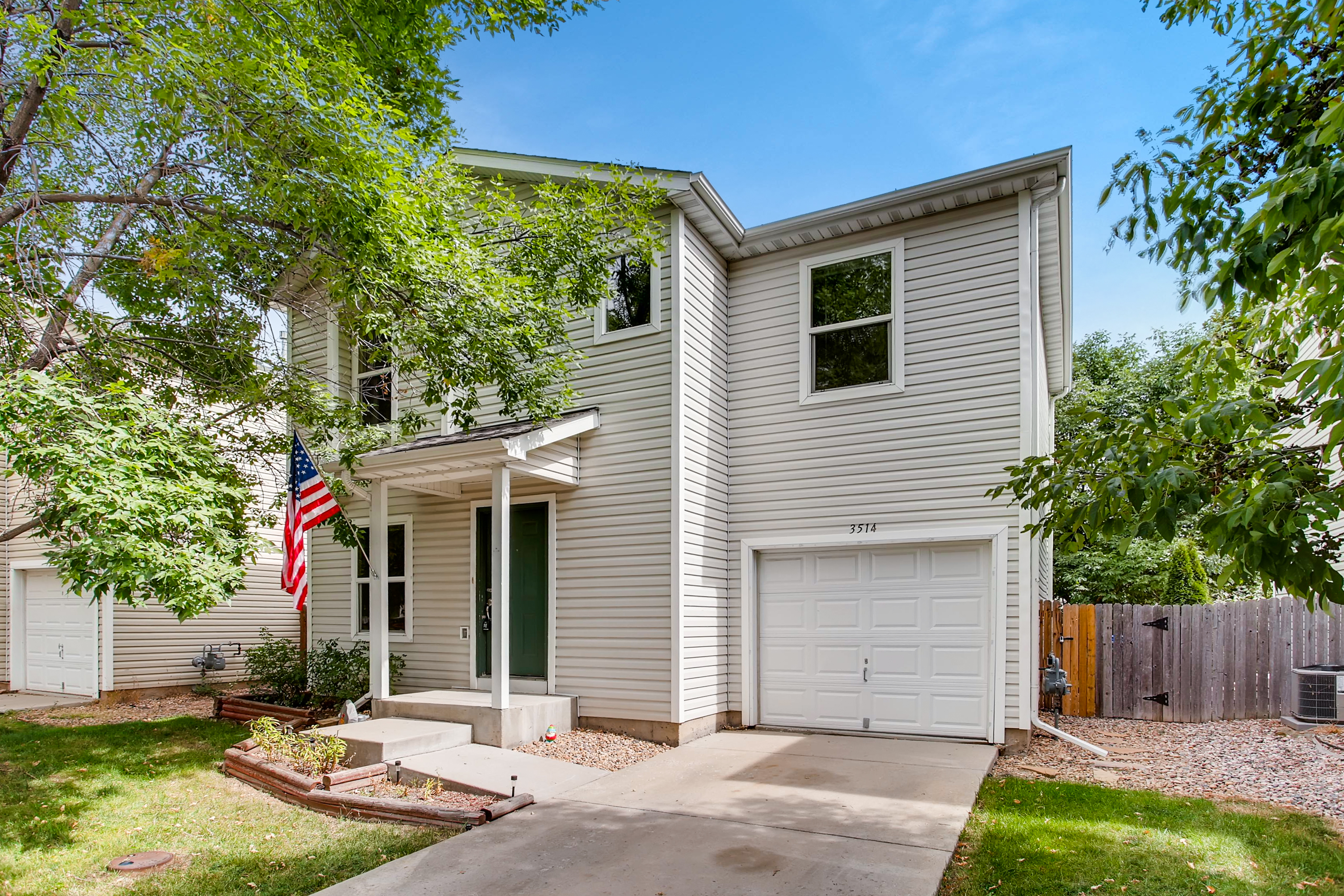 The Case-Shiller Home Price Index tracks appreciation in the 20 largest real estate markets across the U.S.
Their most recent quarterly report was just released this week.
Metro Denver prices are up over last year by 3.89% which is just slightly higher than the average of the 20 markets.
It is interesting to see how the 20 locations have performed since the pre-Great Recession housing peak.
Turns out that Denver has done the best out of all the markets.
Since 2008, Denver home prices have appreciated 64.9%. Second-best is Dallas at 55.5% and Seattle is third at 41.2%.
Believe it or not, there are markets where average home prices have still not returned to their 2008 levels.
Las Vegas is 14.5% below 2008 and Chicago is 12.8% below.
These numbers are another indicator of the long-term health and performance of the Front Range market.
Beautiful custom home at 1613 Cottonwood Point Dr. in Fort Collins on Long Pond in Fort Collins. Walkout basement, two-story home with lake access and a dock. Across the street from the Fort Collins Country Club golf course, with over 6,000 square feet of living space. Attached bathrooms to bedrooms offer luxury throughout the home. Some of the most amazing lake views in Northern Colorado! Call for your private showing at (970) 673-7285 for more information or click the link below for more details.
New research from the National Association of Home Builders:
The number of Americans contemplating purchasing a home in the second quarter of 2020 is nearly the same as 2019's second quarter, according to NAHB's Housing Trends Report.
At this time last year, 12% of Americans considered buying a home. Today the number stands at 11%.
The same goes for first-time prospective buyers, where 58% considered buying a home in the second quarter of 2019 and 59% are considering it in 2020's second quarter.
In the second quarter of 2020, Millennials are the generation most likely to want to buy a home (19%), even slightly higher than a year earlier (17%).
Boomers, on the other hand, are the least likely, with the share planning a home purchase falling from 7% to 5%.
Across regions, the share of respondents who are prospective home buyers is unchanged in the Northeast (10%) and South (12%), essentially flat in the West (13%), and just slightly lower in the Midwest (down from 11% to 9%).
At Windermere Real Estate we are taking Safer at Home and Social Distancing very seriously.  Our people are following our Safe Showings protocol, staying connected to their clients, and providing help wherever needed.
Beautiful townhome at 4500 Seneca St #36 in west Fort Collins! Open main level with 2 story ceilings in the living room opens to your updated kitchen with plenty of space. 2 bedrooms upstairs, along with a finished basement offering even more living space. Relax by your fireplace in the living room or spend time on your private front porch. Come take a look today! Call for your private showing at (970) 673-7285 for more information or click the link below for more details.
Beautiful home in Village East subdivision in central Fort Collins! Updated throughout with new flooring, brand new kitchen with quartz countertops, and remodeled bathrooms. Dining room and kitchen area have been opened up to provide a fantastic space! This home has been lovingly cared for and it shows. There is a huge backyard with immaculate landscaping, and a deck to enjoy the wonderful Fort Collins evenings. Have fun at the neighborhood pool as well! Come see this home that offers amazing features for the price! Contact Paul Hunter for more information or click below to view the photos and details, including price.
Check out The Scoop all about the Northern Colorado real estate market below!